SMASH TENNIS OPEN, LABOUR WEEKEND 2015 - report
Thanks for a great tournament everyone. Read on for report and photos...

The tournament started on the Saturday with some fantastic matches that was to set the tone for the weekend. Unfortunately the weather didn't play ball on the first day and play was suspended after the third round and then postponed till the next day.
On Sunday the sun shone and the action heated up on the courts. The open grade battled it out in some close encounters and provided us with some very good tennis to watch, with Matt Saunders taking the crown as the champion. However, the match of the day would have to go to Max Allais and Bailey Sutton playing for a place in the U14 boys final. Spectators were left wondering on what did one have to do to win a point in this game because every point was a tough battle and had to be won. Both players gave it their all and the quality of the tennis was exceptionally high. Max finally edged out Bailey in the third set tiebreaker. Max was then to meet Sean Kelly in the final where Sean showed us why he was top seed and went on to win the match in two sets.
Boys 12 saw Daniel Persson successfully defend his crown as the Boys 12 Champion in another exciting final. The standard of tennis this weekend was incredibly high possibly even higher than previous years. A lot of the boys have been coming to this tournament now for a few years and it is great to watch their improvement from year to year. It was really good to see some boys starting off in their first tournament here with Smash Tennis and we look forward to seeing their progress over the years.
Good luck to you all for the rest of the season and we look forward to seeing you all next year.
RESULTS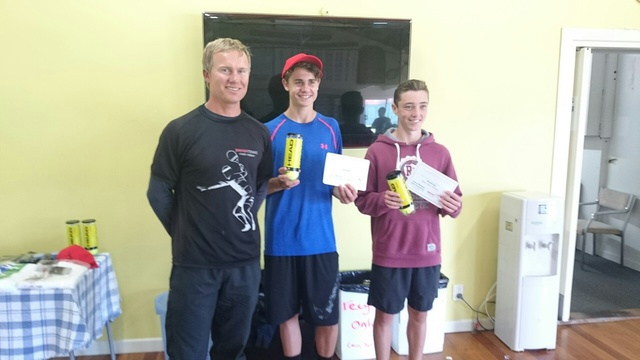 Boys 18 and Open:
Champion – Matthew Saunders
Runner-up – Jackson King-Powell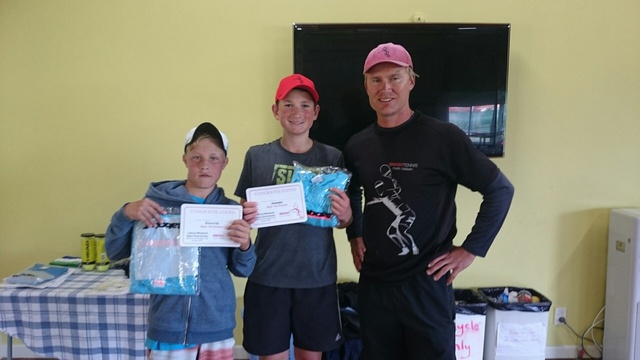 Boys 14:
Champion – Sean Kelly
Runner-up – Max Allais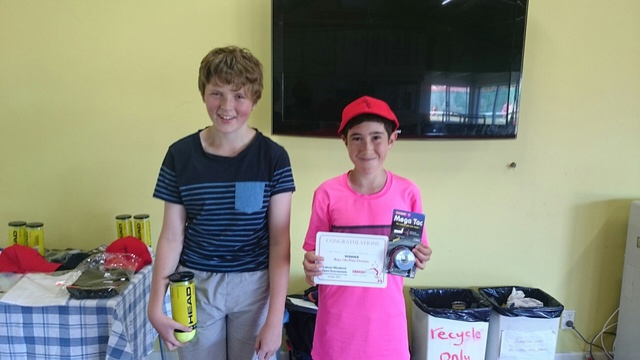 Boys 14 Plate:
Winner – Antonio Escobar-Flaunty
Runner-up – Philip Coleman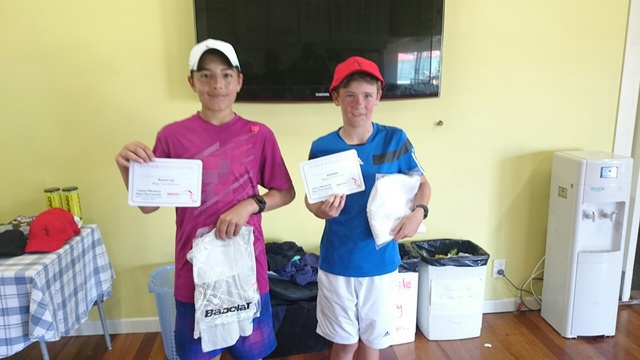 Boys 12:
Champion – Daniel Persson
Runner-up – Adrian Rosioru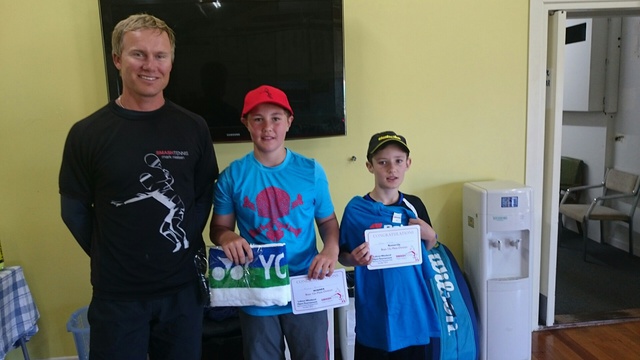 Boys 12 Plate:
Winner – Kees Brady
Runner-up – Max Tuttle