Babolat Boost Strike Racquet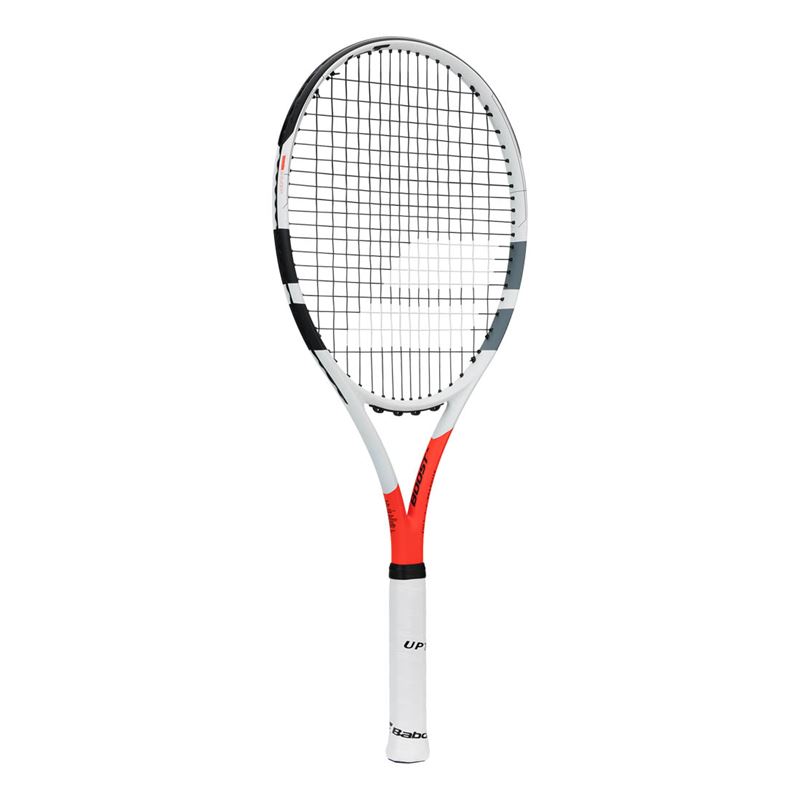 THIS 100% GRAPHITE RACKET IN PURE STRIKE COLORS DELIVERS POWER AND PERFORMANCE.
With its 100% graphite construction and oval frame, the new Boost range is aimed at recreational players looking for a high-performance racket that is accessible and easy to use. Ideal for beginners or young competitive players who are improving all the time.
CompositionGraphite
Weight280 g / 9.9 oz.
Head size660 cm2 / 102 sq. in.
Balance point325 mm
Length685 mm / 27 in.
Flexibility-